We were finally able to hold our Autumn Show again on Saturday 25th September 2021. It was a fabulous day, lots of amazing exhibits and so good to see so many visitors and new faces.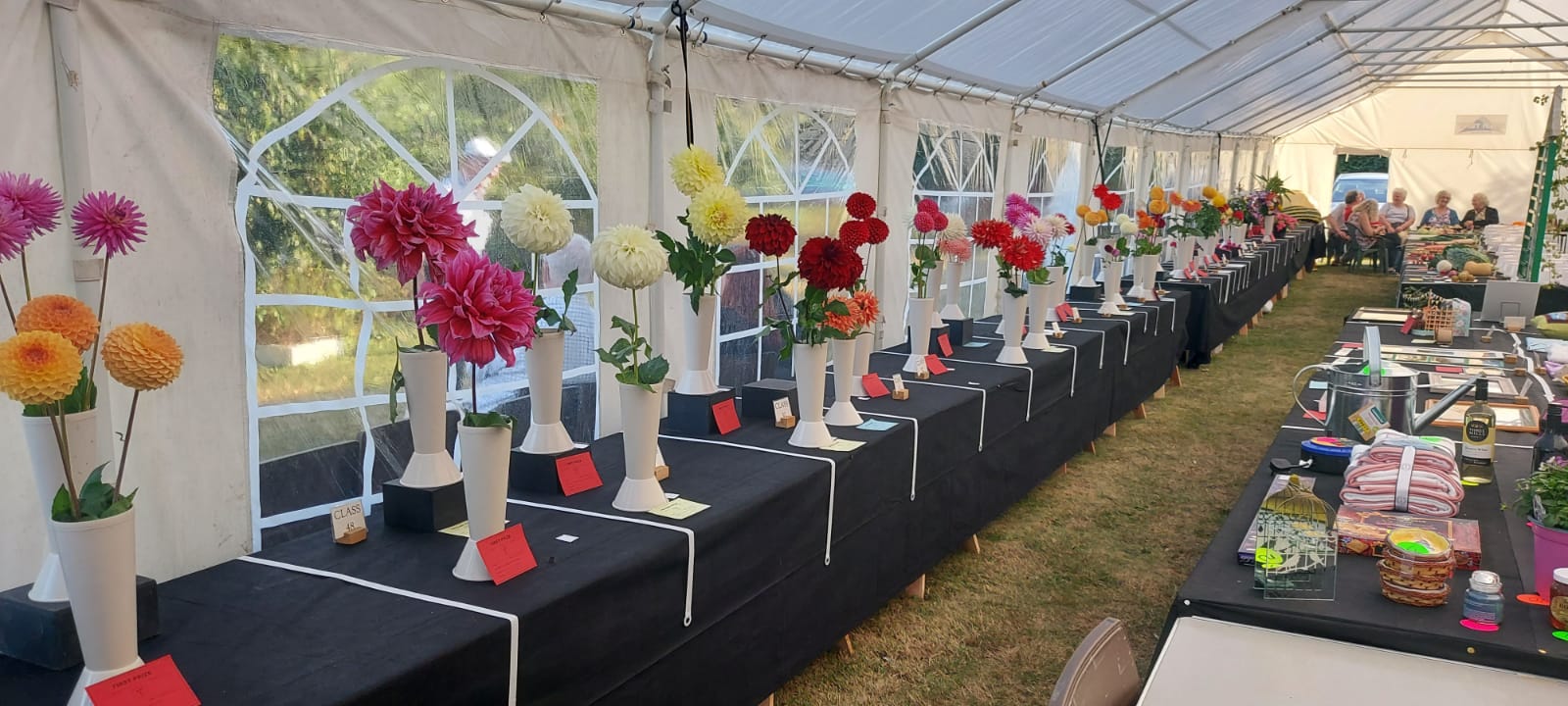 We will be holding a Quiz Night in Acol Village Hall on Saturday 18th May 2019, 6.30 for 7.00 pm start. Tickets £6 to include sausage & chip or cod bites and chips supper.

We had a lovely afternoon on Saturday 16th February 2019 with our annual traditional afternoon tea to celebrate Valentine's Day. This was a fun afternoon attended by 48 members and friends who tucked into a delicious tea of sandwiches and home-made cakes. A big thank you to Vera and Charlie for the wonderful food and also to everybody else who helped make the day a success and very enjoyable. There was a lot of fun with table quizzes and games. A good afternoon was had by all!
Thank you to all who came along to support the Society.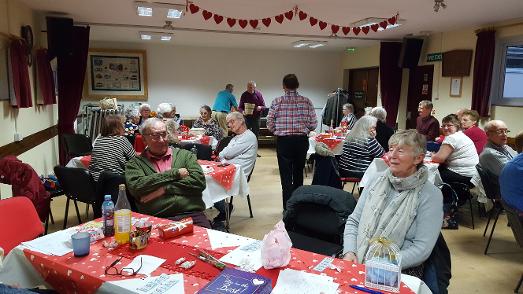 Acol Horticultural Society celebrated its 50th Anniversary in October 2017 and to mark this special occasion we held a celebratory dinner at the Dog & Duck on Saturday 7th October. This was an excellent evening attended by 66 of our members and friends and was a fitting celebration of such an achievement.
Many thanks go to Vera for making a beautiful celebration cake to mark the occasion and the amazing achievement of Nancy and Bob of being on the society committee since the very start in 1967 was also marked with a small memento of this milestone.
Many thanks to all who helped organise the event, to the Dog & Duck for a wonderful meal and especially to everybody who came along for a great fun evening. Without our members we wouldn't still have a society so very many thanks to you all and here's to another 50 years!
Click here
to see the winners of our 2017 Autumn Show.
Our annual Autumn show on Saturday 23rd September, held alongside the Thanet Beekeepers' Show,was very well attended with some superb exhibits.
There were over 300 entries of some very good quality and the weather was very kind to us bringing out lots of visitors. The hall was overflowing with people having tea, coffee and cakes and the marquee was full of visitors enjoying the sunshine and the great exhibits.
There were exhibits for dahlias, chrysanthemums, pot plants, vegetables, fruit, jams and preserves, baking, painting, photography, floral art and handicrafts. There were also some lovely exhibits in the children's section. In the heaviest vegetable class we even had a pumpkin weighing in at 6 1/2 stone!
The Beekeepers also had some very interesting and delicious looking exhibits.
Thanks again to Sheila and David for allowing us to have the marquee in their garden and a huge thank you to all our committee members and the wonderful helpers we have who all helped to make it a very successful and enjoyable day.
The annual mini-show held jointly between Acol Horticultural Society, Birchington Horticultural Society and Minster and Monkton Horticultural Society was held on Wednesday 16 August, this year hosted by Minster and Monkton.
The show venue alternates every year between the 3 societies and is a friendly competition to see which society can win the most points overall.
We are very pleased to say that for the third successive year Acol came out on top and Chairman Steve Ling was delighted to accept the Dorothy Fox trophy on behalf of Acol for another year. Many thanks to all the members from Acol who put in some wonderful entries.
Thank you to Minster and Monkton for their hospitality and next year it will be Birchington's turn to host.
Come on Acol we have a reputation to keep up next year!